Here is a bit of our story…
Our Perspective
If you have ever struggled to formulate, organize and write your therapy progress notes and treatment plans, you are not alone. Note writing is a notoriously time consuming and complicated process that is nonetheless an extremely important part of maintaining a professional and ethical mental health practice. Note Designer software was created by a team of fellow mental health professionals to save you valuable time and mental resources so that you can focus on helping your patients.
The Note Designer Story…
Note Designer Inc. was founded by Patricia and Mark, a husband-and-wife team of psychologists who were interested in helping colleagues with the vexing task of clinical record keeping.
As a clinical psychologist in practice for over 25 years, I (Patricia) am well aware of the challenges of keeping good clinical records – feeling overwhelmed when staring down at the blank page after a session, writing far too much detail as you try to capture the complexity of what had gone on, not writing enough as you try to be concise, feeling anxious about what you've written (usually in the middle of the night or before an audit), struggling to construct coherent sentences, and making it all legible!
After spending several years struggling with my own paperwork and trying to guide and counsel my students and supervisees on proper record keeping, I decided it was time to find a solution. (It is of course very clear that none of us enter this field out of an interest in documentation and completing forms. We are here out of a concern for people's mental wellbeing, a wish to help others learn about themselves and to find greater peace and resolution in their lives.)
After a thorough review of the literature on documentation and the recommendations of various professional organizations, I created a list of well-articulated statements and phrases that capture what tends to go on during a clinical hour. I began using these phrases in all my notes and also shared them with my colleagues and students. Though this worked wonders, it still required a bit of time to organize and structure.
Fortunately, I am married to an amazingly creative and generous husband who in addition to being a psychology professor is also handy with computer programming. Mark then created a personalized program that would generate a narrative paragraph based on whatever statements I selected from my list. Over time we tweaked this initial model into a prototype version of Note Designer.
As I began to use and benefit from the timesaving (and anxiety-reducing) qualities of Note Designer, several of my colleagues caught wind of our invention and asked if they could try it too (this was back in 2010 when many clinicians were still hand-writing their notes!). They were extremely positive in their feedback, saying that the program helped them save time and also helped them recognize the diversity of interventions they were using in their work. Some said that it helped them track their clients' progress over the course of treatment, while others said it was even fun to use (a bit like playing a videogame). Another colleague mentioned how this would also be a great tool for doing psychotherapy research. Based on their input, we then continued making further developments to launch our Note Designer product in 2013.
Since our launch, we received great feedback and important suggestions from our users. We are extremely appreciative of all of this feedback as we listened and used the suggestions to further develop and improve the program. We developed an online/subscription version (2020) that was then upgraded and expanded in 2022 to offer the user even more comprehensive content (e.g., SOAP, BIRP, DAP, Couples Therapy, Risk Assessment, Child and Family Therapy, Addictions Counselling, etc.), more flexible features, and extensive customization capability.
Though it has been suggested to us to become an EHR system, our philosophy is that we want the clinician to be in total control of the confidentiality and privacy of their records – we value this highly as the protection of private health information is a growing concern. With Note Designer, the control of your confidential information is in your hands: The program never sends your client notes or PHI to the cloud, to our server, or across the internet.
We are pleased that we now have thousands of satisfied mental health professionals using Note Designer for their clinical notes. We hope you like it too!
If you have any questions about Note Designer feel free to contact us at info@notedesigner.com, or at 514 465 6275.
Patricia and Mark, and the Note Designer Team.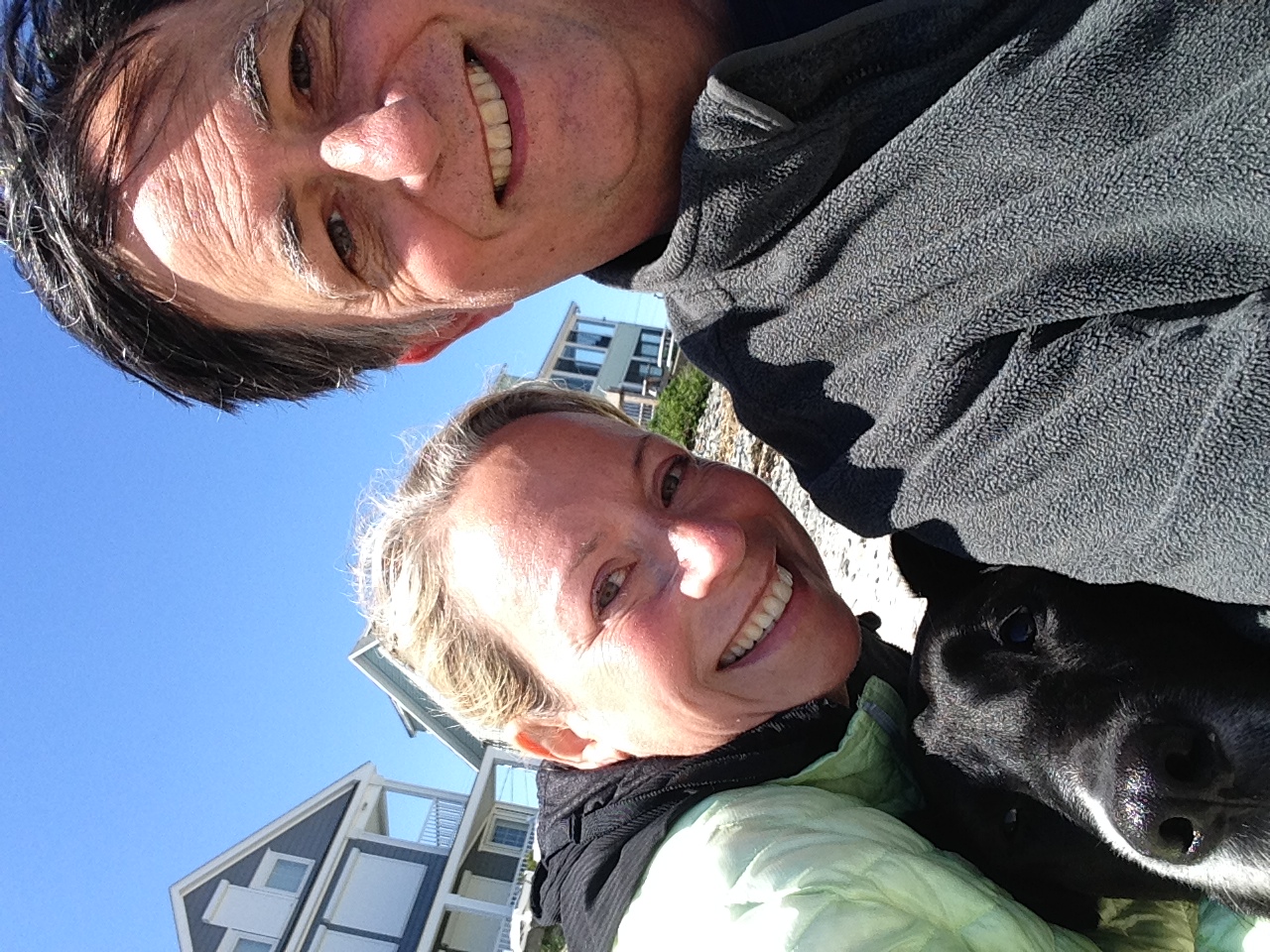 "I just used it and am more than delighted at the amount of time this software is saving me. Many, many thanks!"

– A.V., Psychologist

"The software has already saved me hours of work and a truckload of frustration. Thanks!"

– R.R., MAMFT

"I love the program, it's exactly what I was looking for!"

– J.S., MA, LPC

"The program expedites the note writing and works very well. I love writing notes with this program."

– R.C.,M.D. ,Wichita, US

"Dear Note Designer, I want to tell you again, how much I love your product. It makes my life so much easier and I wouldn't be as effective in my work without it!"

-J.H., MS, LCPC, Illinois

"Thank you! I love this program and recommend it to all my colleagues! I appreciate your great customer service! Warm Regards."

- S.B., MS, LMHC, LPC

"Great program!!! So happy someone developed something like this!"

-D.H., LCSW, Kentucky
Note Designer was created in 2013 by two psychologists who wanted a better way to generate therapy notes.
Ready to Get Started?
Start using Note Designer today! If it turns out to be not quite what you need, return it within 30 days for an unconditional refund.